TIMEFRAME
6 weeks
COLLABORATORS
 MY ROLE
Branding

Logo design

Packaging
CHALLENGE
A major challenge for this client project involved balancing the company's long-term goals with immediate plans for sales. While Finca will begin by selling cold brew on Amazon's South Lake Union campus (with a demographic largely consisting of men under 30), Abbie plans to expand sales to farmer's markets and storefronts in neighborhoods with a very different demographic. We kept this in mind while developing the brand, and knew Finca might need more flexibility than the typical branding for a company its size. 
Because Abbie hoped to capitalize on cold brew season, the project's quick turnaround also became an interesting challenge. 
APPROACH
After several years immersed in the coffee industry and life on a coffee farm in Colombia, Abbie had a strong sense of Finca's mission and ethos. In order to match her powerful mission with a distinct visual style, we worked through a Brand Deck and several concept boards. With brand characteristics and a concept board to guide us, we dove into logo iterations.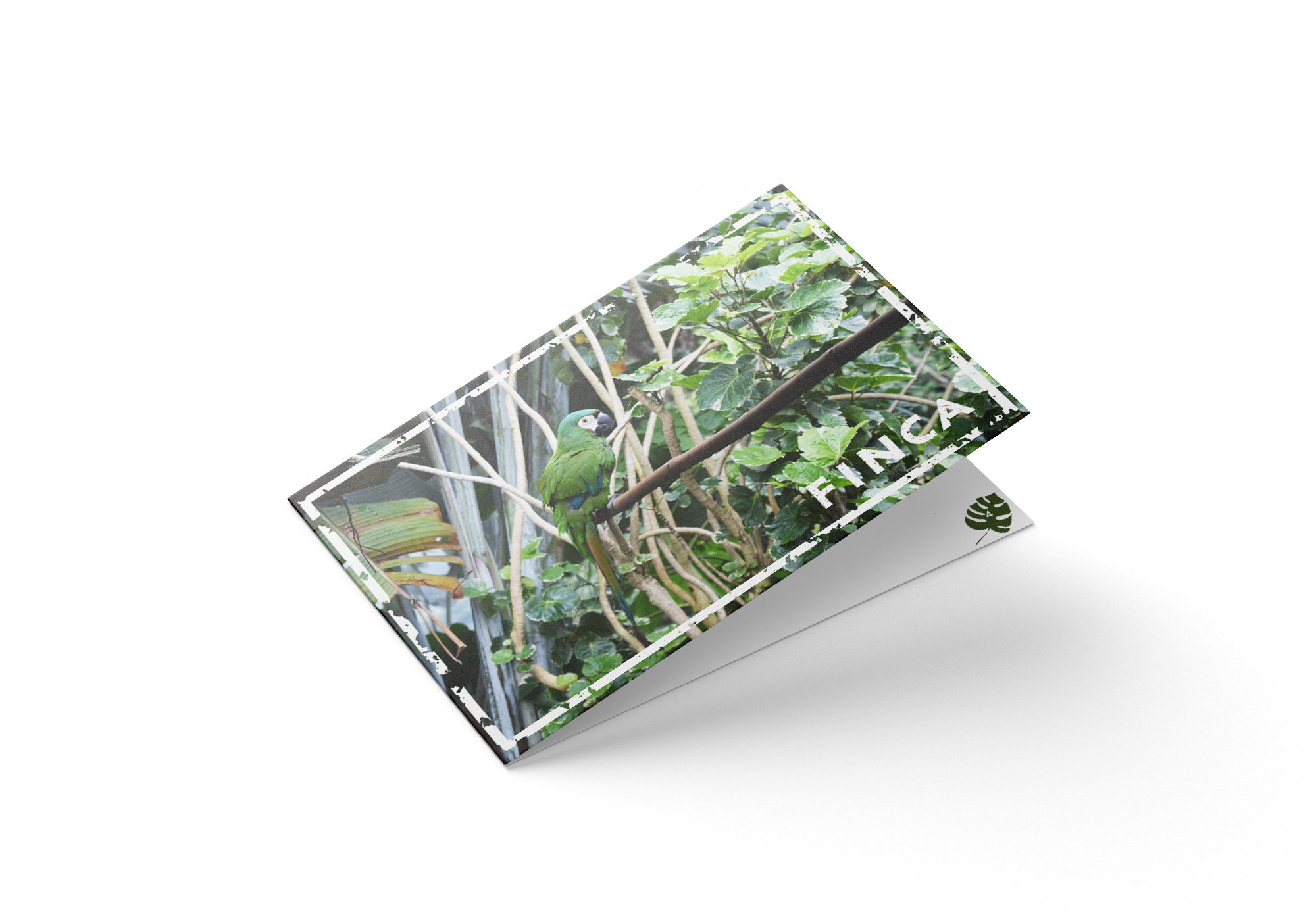 SOLUTION
Because Abbie has big plans for Finca (including producing a quarterly print publication and body scrub made from coffee grounds), we wanted to offer her a suite of logos that would allow Finca to diversify quickly. 
To do this, we created two sets of logos—one that addresses the Customer Experience of Finca, and another set to represent Finca's Internal Identity. 
The outward-facing logos of the Customer Experience series include a primary wordmark, a responsive lettermark, and a decorative wordmark. With hand-touched texture and vibrant colors, these marks are designed to offer a first taste of Finca to customers. 
The Internal Identity is made for those who already know and understand Finca, like her coffee growers and investors. The wordmark used for the Internal Identity captures the vibrancy of the brand while maintaining a professional sensibility.